The history of asbestos use in products can be traced all of the way back to 3000 BCE, asbestos fibers were used in ancient areas in Asia for clothing, pottery, and insulation. Use of the dangerous mineral was continued through centuries. In fact, the National Cancer Institute states that up to 5,000 consumer products contained asbestos! And due to its fire-resistant, non-conductive qualities and impressive bonding qualities, advertisers happily promoted it as a "miracle mineral" despite its link with lung cancer.
POPULAR CONSUMER PRODUCTS THAT ONCE CONTAINED ASBESTOS:
Household Appliances
coffee pots
toasters, irons
popcorn poppers
crock pots
portable heaters
portable dishwashers
wood burning stoves
gas-fired decorative logs
Beauty and Home Products
hair dryers
makeup
Talcum/baby powder
mattresses
blankets
clothing
Some Home-Building Materials Today
tiles/mortor
wallboard/drywall/plaster
siding
roofing
insulation/vermiculite
sheet flooring/lino
Asbestos has been found in some of these products today, even some brands of crayons imported to Canada (usually from China) have been tested positive for asbestos. There are several things about asbestos that you need to know. Its unfortunate that we have to deal with this deadly product in today's world however it is a reality, having your home or place of business for asbestos is easy and affordable.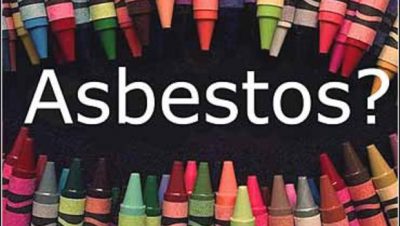 If you have questions whether or not you may have asbestos in your home or place of business, call or email today, we are locally owned and operated in the Victoria area and have many years experience.